Discovering Brussels; A Sustainable Event Destination
Publish Date :26 Apr,2022 - 11:09 AM
Last Friday marked international Earth Day, a day where the importance of acting more sustainably and the urge to help protect our planet is emphasised. The event industry can have a detrimental impact on the climate if as planners we don't all act and source more responsibly.
To help aid their partners to plan sustainably, last week our good friends at Hotel Republic, Eurostar, Hotel Brussels and Visit Brussels hosted a trip of discovery for Unlocked along with other leading corporate event professionals.
We visited Brussels in Belgium, a leading sustainable event destination with great connectivity for the whole of Europe. Below we have detailed some of the highlights of the trip and our discoveries:
Travel By Eurostar
When trying to keep carbon emissions down, air travel is a no go! An obvious choice is train travel! Plus it has its added benefits such as a quicker check in process and arrival and departure in the heart of a city.
As we were travelling from London we had the luxury of travelling by Eurostar, a five star service! We travelled in Business premier class which includes uber comfy chairs, wifi, complimentary drinks and a 3 course meal curated by Michelin-starred chef Raymond Blanc. The journey only takes 2hours 10 minutes and the dining makes it fly by.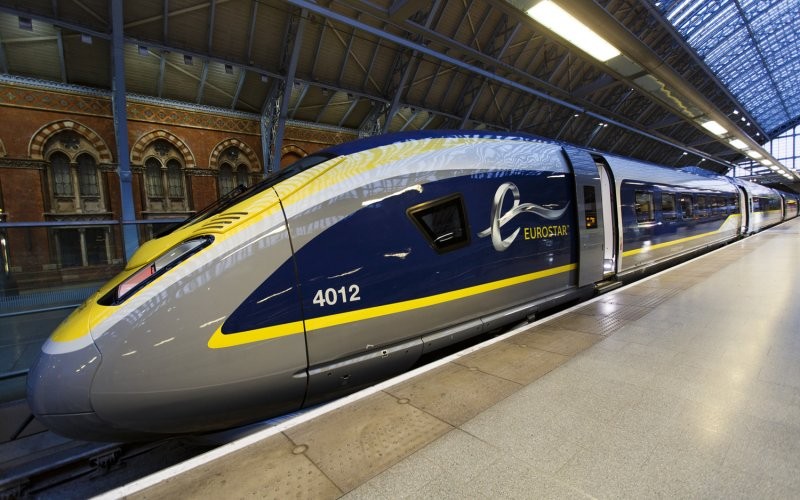 💡Eurostar makes perfect sense when it comes to event travel as you can tailor the journey to be part of the overall event experience. You can privatise a carriage, brand it and have your own entertainment on board. All at a tiny fraction of the cost that's involved when chartering a plane.
Stay At The Hotel Brussels
We stayed for two nights at the gorgeous and superbly located The Hotel Brussels (or The Hotel to the locals). The Hotel is located on Avenue Louise, which is the designer shopping street. The hotel and area exude opulence!
Sustainability is at the heart of The Hotel. 100% of the venues energy is produced by offshore wind farms and a cogeneration system which converts gas into sustainable heat and electricity. The hotel is Green Key and BREEAM certified. Water consumption is highly monitored, all food is locally produced and the list goes on and on and on……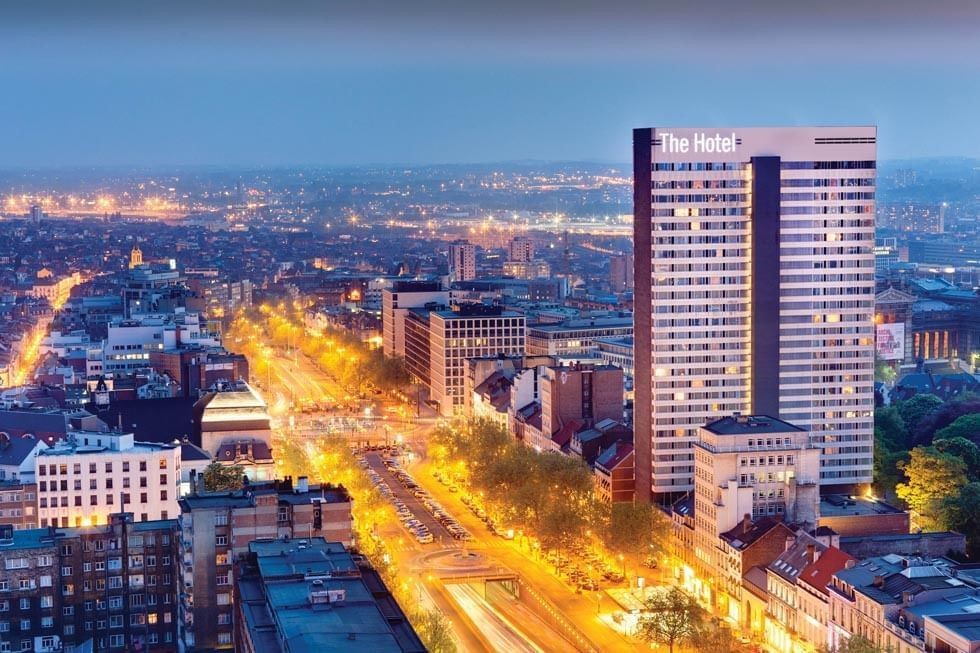 💡We love Hotel Brussels as it's independently owned meaning they are super flexible and don't have tonnes of red tape to cross. As event planners, this is wonderful as it means you can let your creativity run free and the venue is likely to support you with making your wildest event ideas become a reality at their property. We heard tonnes of inspiring examples whilst we were there.
Discover BIGH
We visited BIGH which is Europes largest aquaponic Urban farm. This almost entirely sustainable farm is community focused and a supplier of many of Brussels local hotels including The Hotel Brussels.
BIGH is also an incredible event destination. Whether that's for an educational visit or a party on their rooftop space which boasts breathtaking views of Brussels.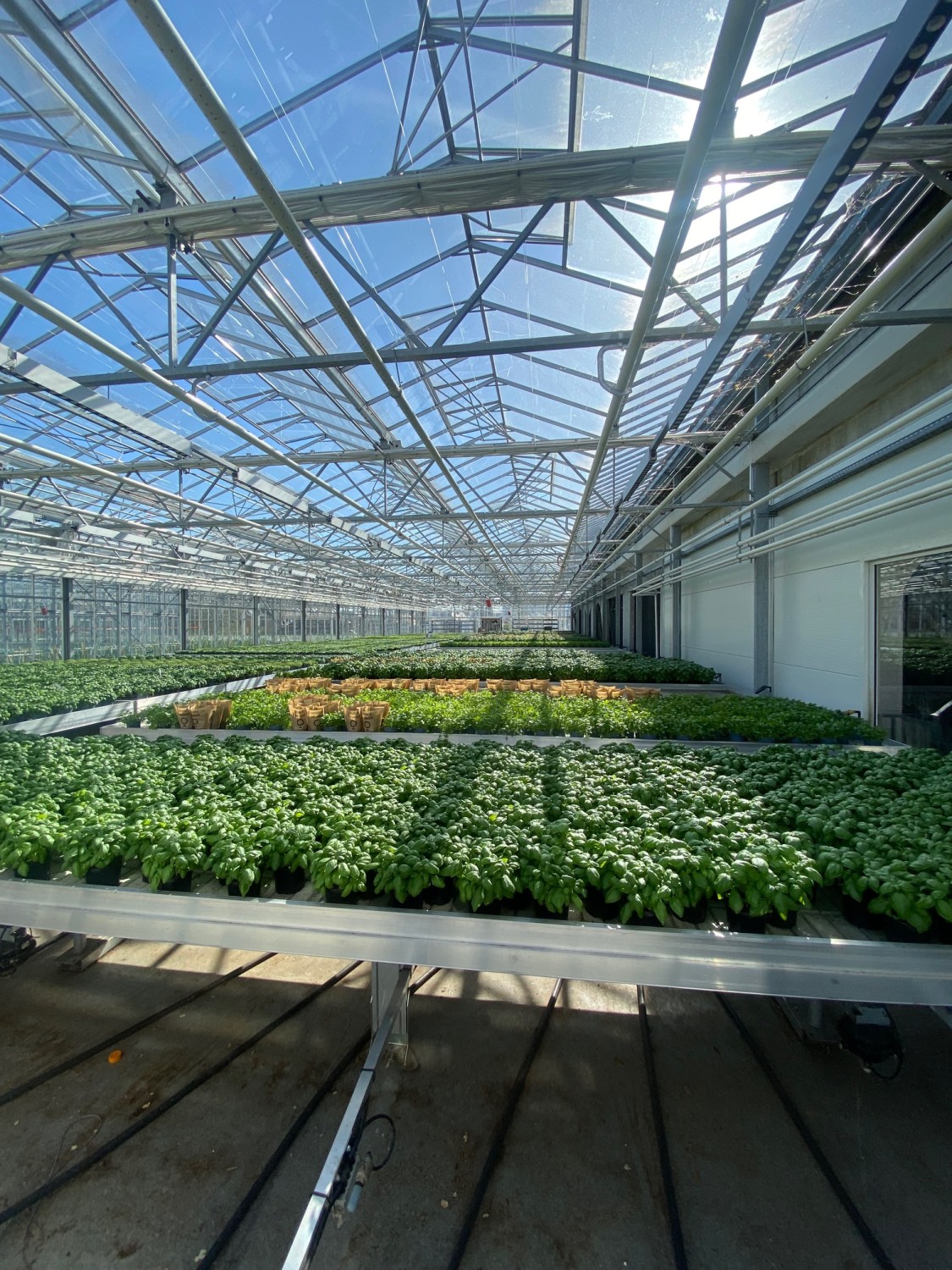 💡An awesome idea which our group experienced is to follow the food from source to dish. What we did was visit the city farm to learn about the produce before heading to The Hotel where we took part in a cooking class where we prepared some of the food we had discovered before we sat down to enjoy it as a lovely meal.
Tour The City By Bike
When visiting a new destination for a corporate event, it's always great to have the opportunity to actually explore and get to know the destination. That's why at Unlocked we always recommend leaving time in your delegates agendas for exploring the host city.
A great way to explore a city is by bicycle, it's a sustainable form of transportation and faster than walking. Do however of course provide alternative options for those unable to cycle. We used electric bikes which is a great option, particularly for a city with lots of hills such as Brussels.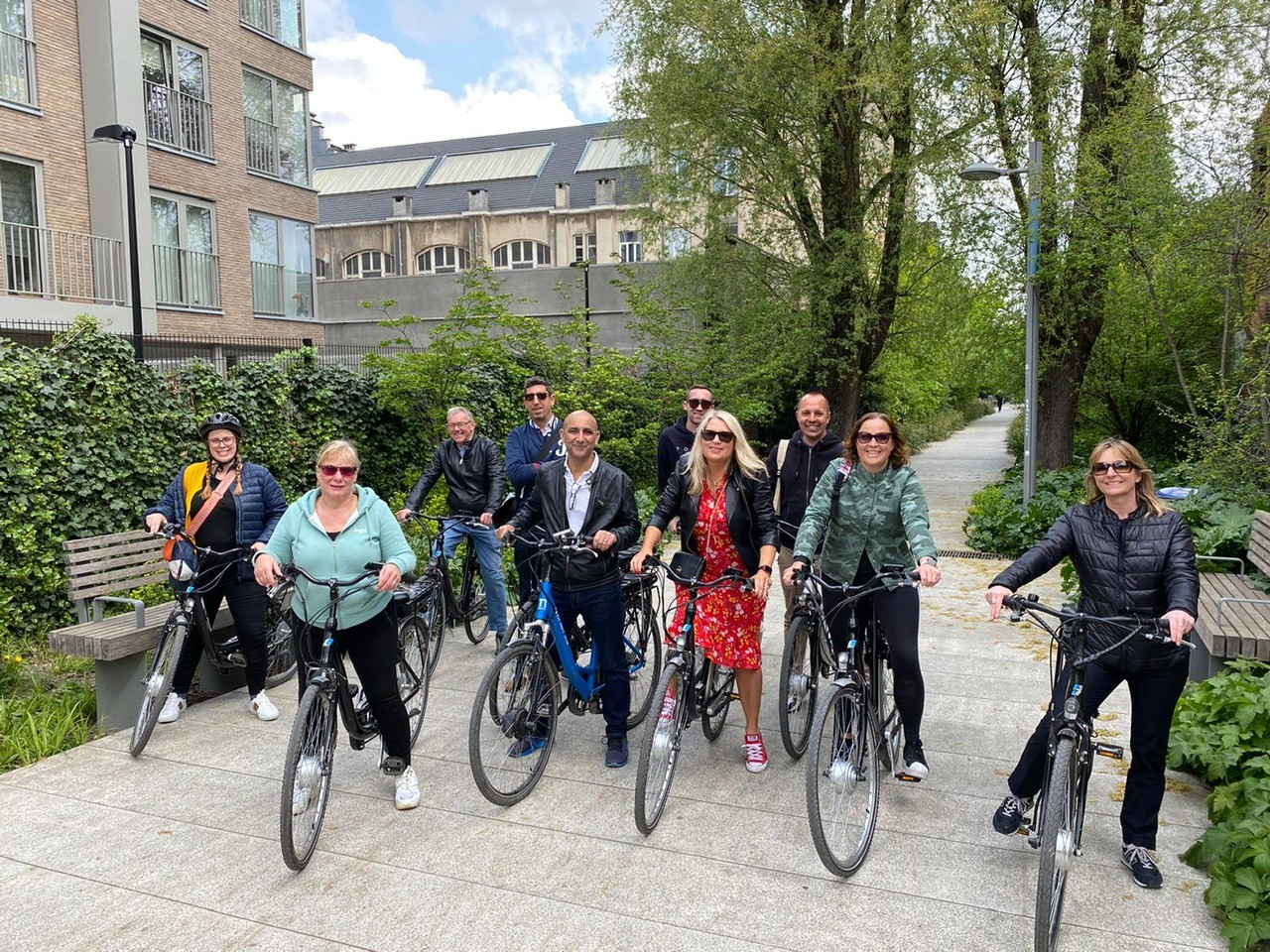 💡The great thing about city tours is that they can usually be tailored to your group, event theme or agenda. For example as it was Earth Day, our tour was focused on sustainable food, green spaces, and green energies, we discovered a series of places and projects that look forward to a sustainable future.
Have A Finale Dinner at VerTige
It's a great idea to conclude a multiple day event with a fantastic dinner and drinks. Have your guests leaving impressed and with a full stomach. Our trip ended at VerTige and we certainly ended on a high.
VerTige is breaking ground in plant based gastronomy. The menus are based around sustainability and nature and the venue has a minimal carbon footprint.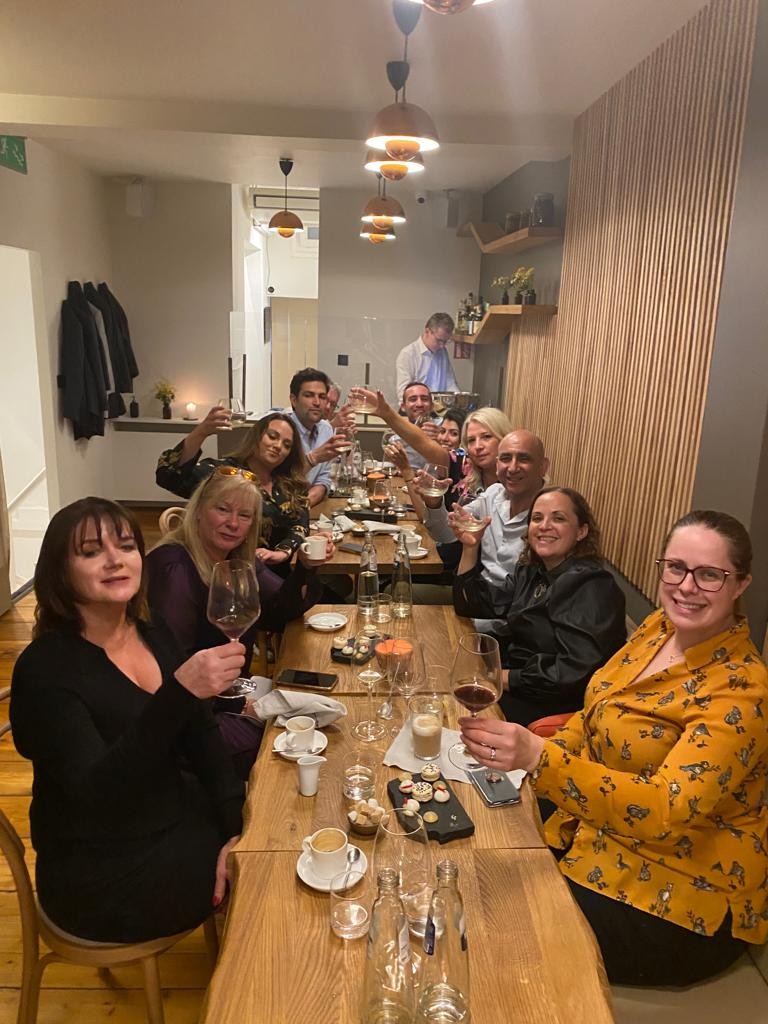 We hope that we've inspired you to plan more sustainably and to consider Brussels as a sustainable event destination. Unlocked offer an international event management and supplier sourcing service. Our international event offerings aren't yet listed on our marketplace and are entirely bespoke. If you are interested in finding out more about any of the above venues and activities or would like more international event inspiration, get in touch.